Ingredients for 24 muffins:
260g all-purpose flour
1 packet baking powder
1 tsp baking soda
200g icing sugar / for sugar free substitute with powdered erythritol or xylitol
160ml neutral oil
130g grated carrots
100ml sparkling water
60g chopped walnuts
1 tsp cinnamon
1 pinch of grated nutmeg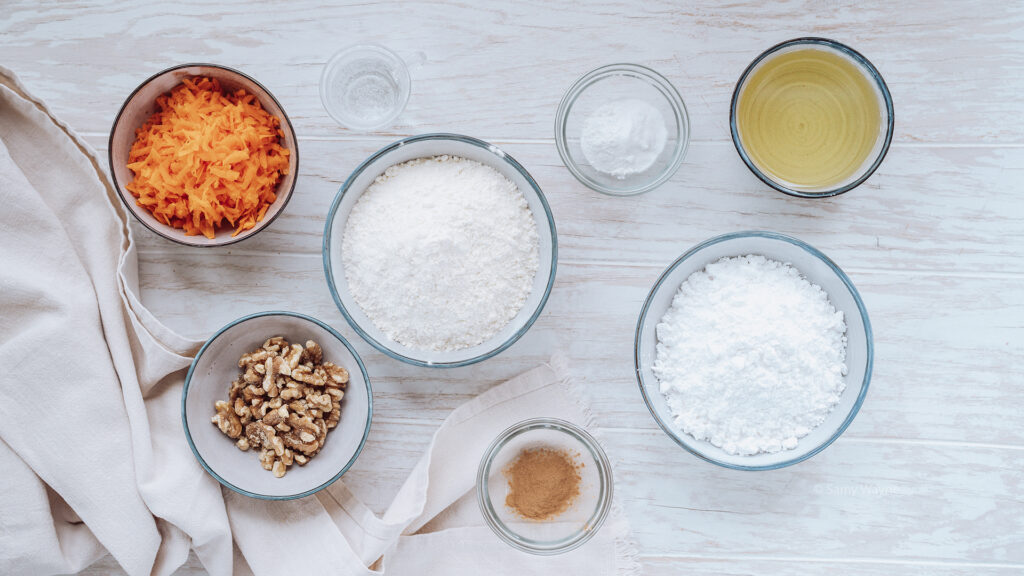 Ingredients for the cream cheese icing:
200g vegan butter, chilled
200g vegan cream cheese
600g icing sugar / for sugar free substitute with powdered erythritol or xylitol
24 marzipan carrots for decoration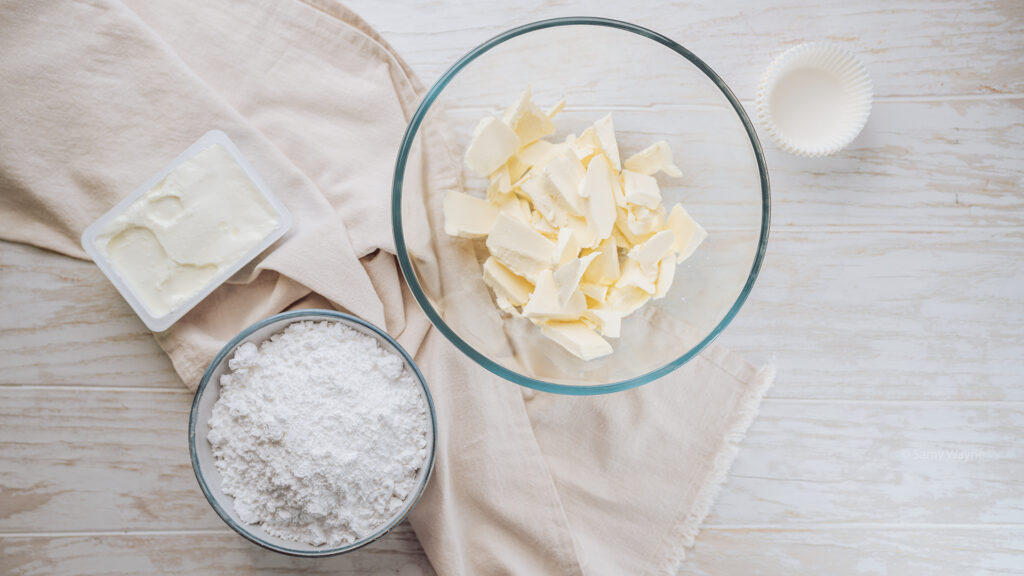 Method:
Preheat your oven to 180 degrees top / bottom heat.
Place 24 cupcake liner on a tray or on a muffin tin. If you use a muffin tin, I would recommend to grease it as well. Or you can use a silicone muffin tin instead.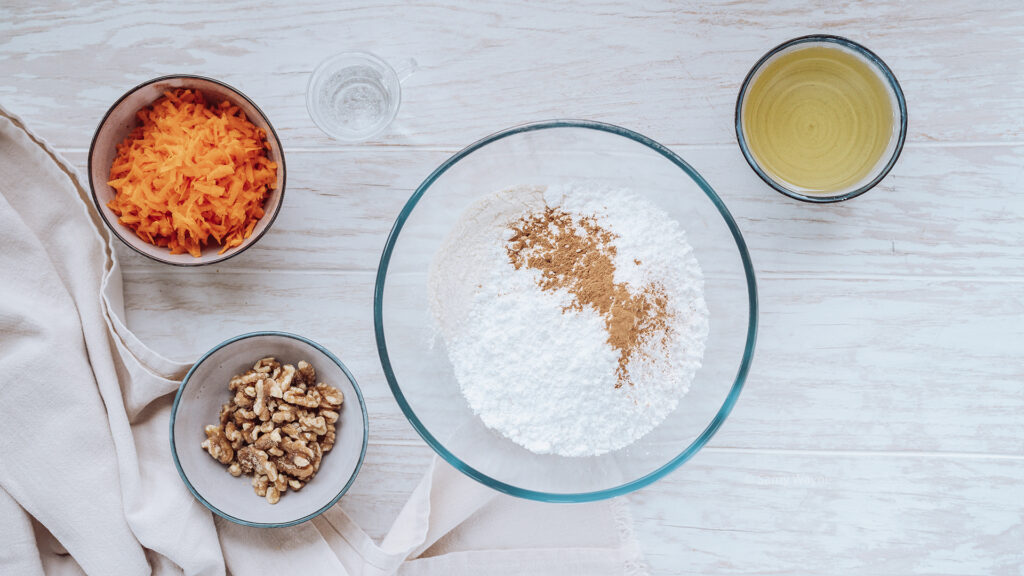 In a large mixing bowl, sieve in the flour and the icing sugar, add baking powder and baking soda and mix them together.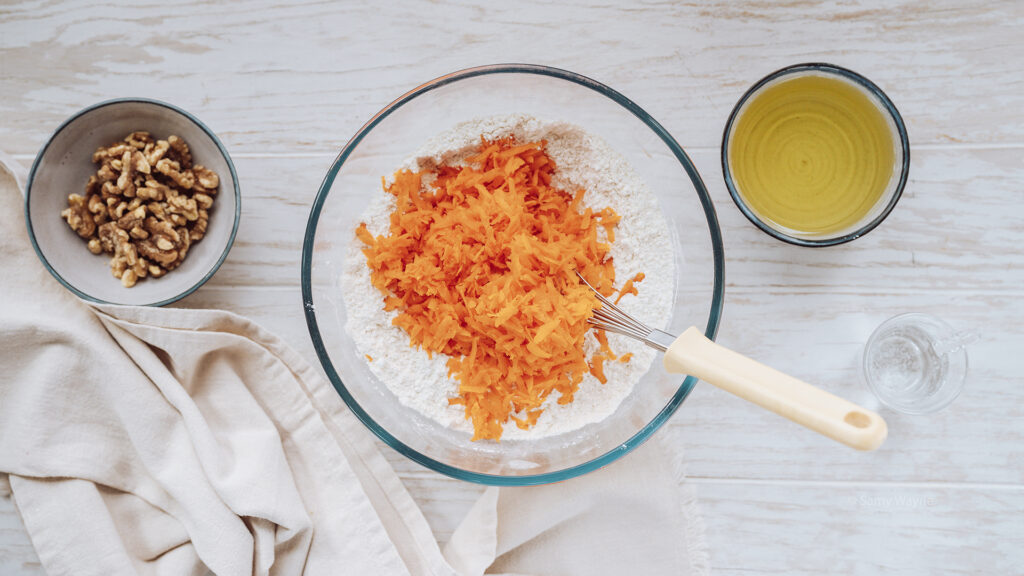 Add cinnamon, nutmeg, chopped walnuts and the grated carrots and fold them in.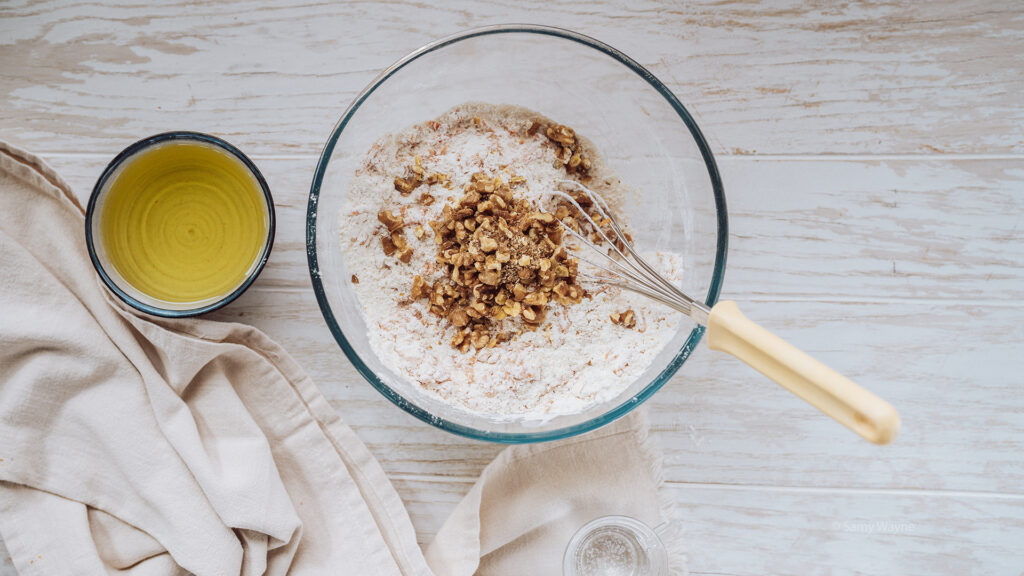 Now add the wet ingredients (oil and sparkling water) and mix them well.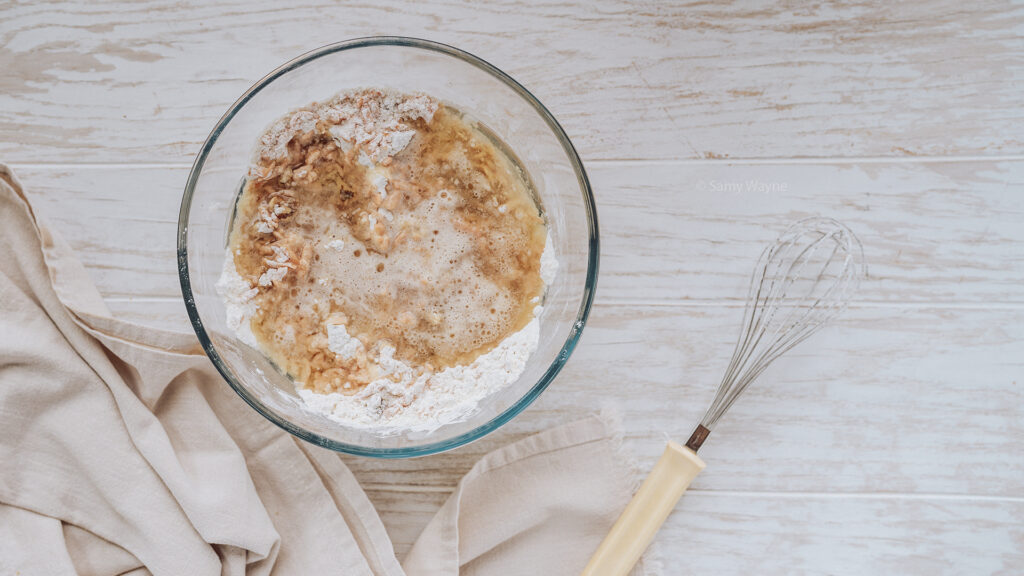 Divide the batter between the cupcake liner.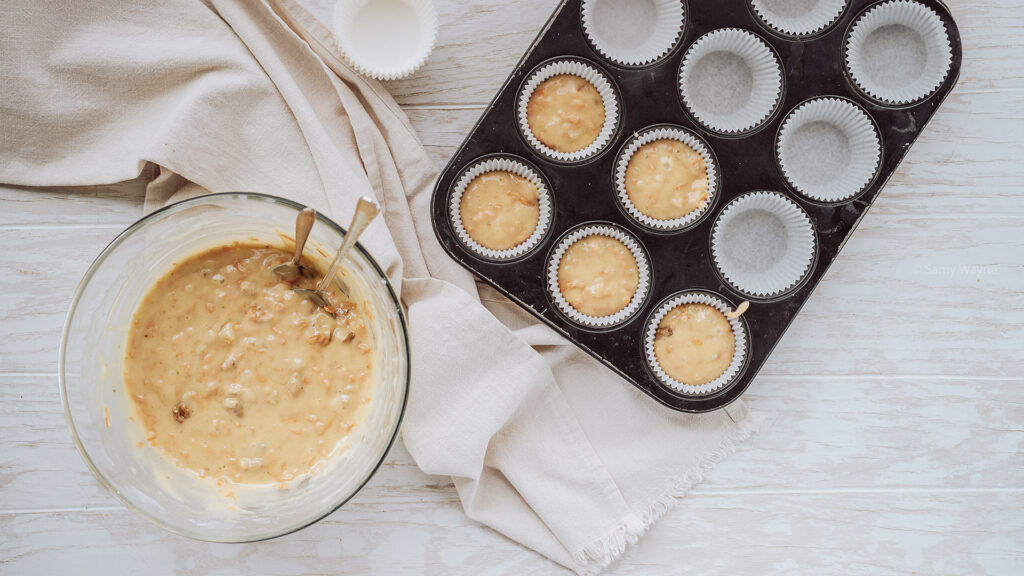 Bake the muffins for 20 to 30 minutes depending on your oven type (mine took 25 minutes).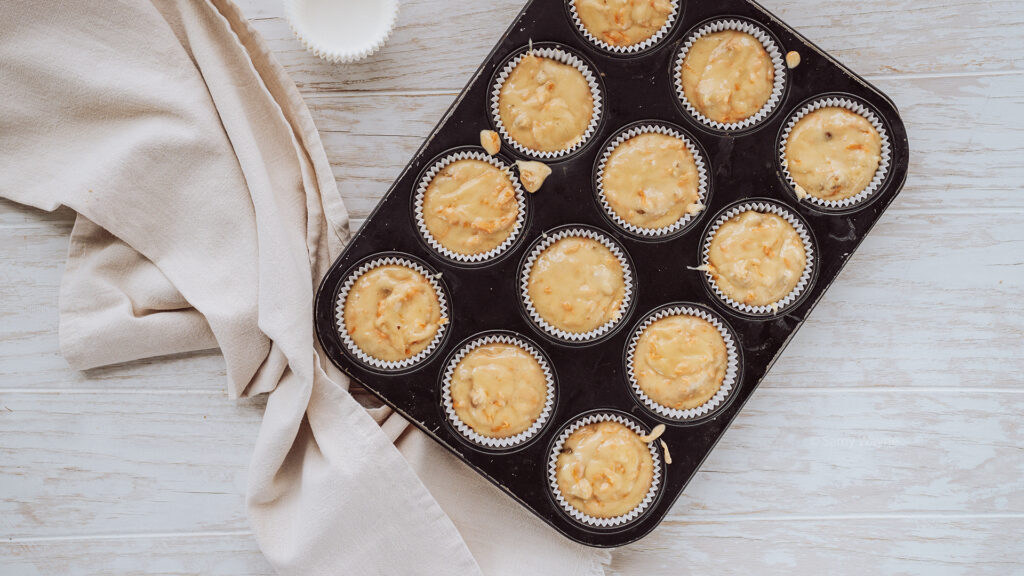 Check if cooked by placing a skewer in the centre, if it comes out dry the muffins are ready to remove from the oven. Let them cool completely.
While the muffins are baking you can already prepare the cream cheese frosting.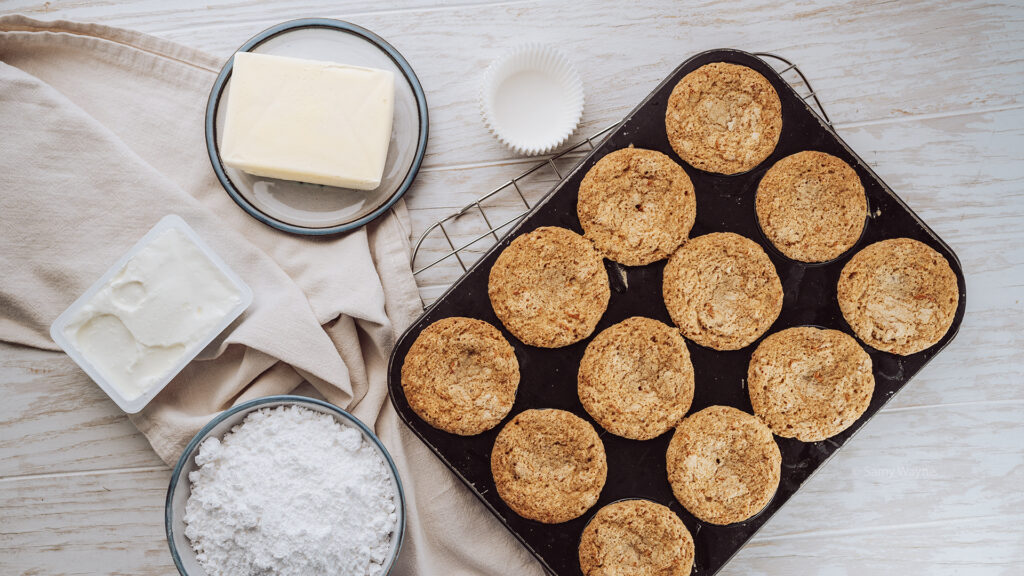 For that put the butter in a bowl by spoonfuls, add the cream cheese and whisk them until smooth. Slowly add the icing sugar by spoonfuls and continue whisking until you have a stiff frosting. If your muffins are still baking or your frosting is not stiff enough, leave it in the fridge to chill.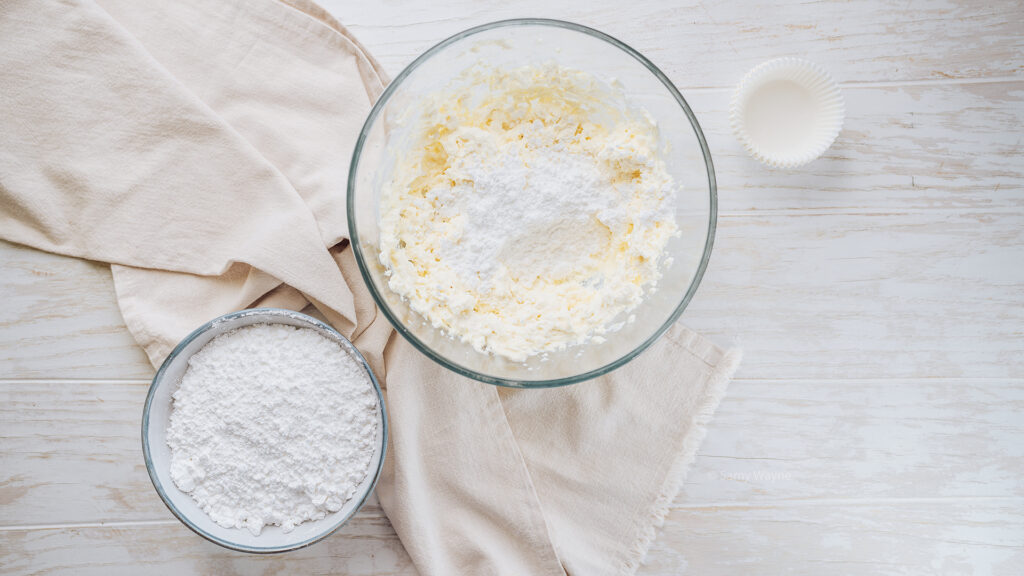 Finally decorate your muffins with the frosting and some marzipan carrots. You can also sprinkle some cinnamon on top if you like.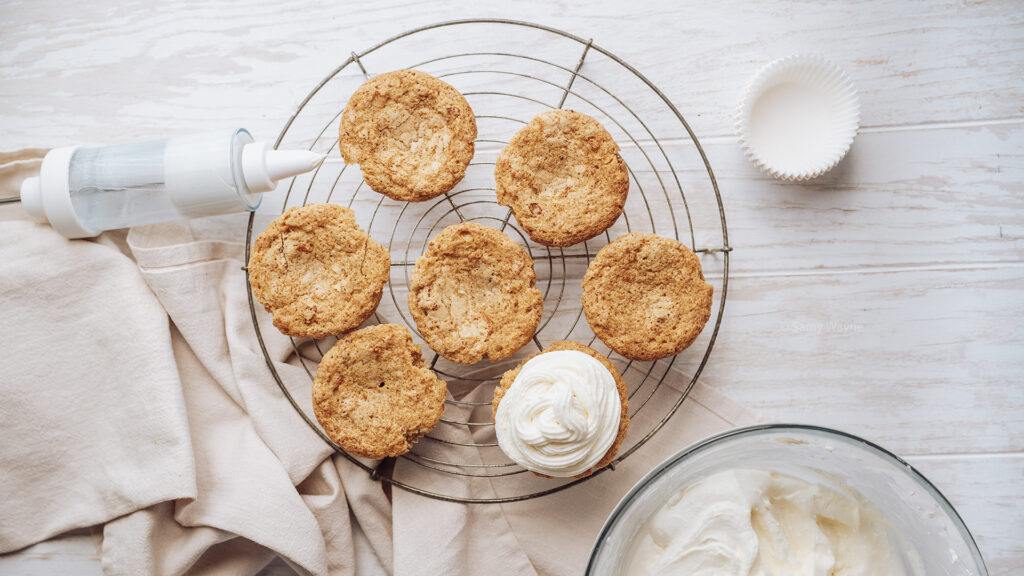 ---
Did you like the cupcakes? Did they taste good? Do you need any advise? Let me know in the comments down below and give this recipe a like.